Medical Gas and Electric Headwalls
The Nexxspan™ Medical Gas and Electric Headwall is a wall-mounted, integrated equipment management system that provides electrical services and horizontal distribution of medical gas outlets – typically oxygen, air and vacuum.  The system is designed to allow staff to move equipment where needed with access to essential services while keeping the clutter off the floor. Medical gas equipment and accessories can easily be positioned and repositioned to better meet the needs of the patients and clinical staff without the use of tools.
As your facilities' needs change, the Nexxspan™ Medical Gas and Electric Headwall can be easily expanded and can be surface-mounted, often on existing walls, without much disruption or cost. Our medical gas systems and headwalls are ideal for upgrading facilities responding to the changing needs of the environment, making them medical gas solutions.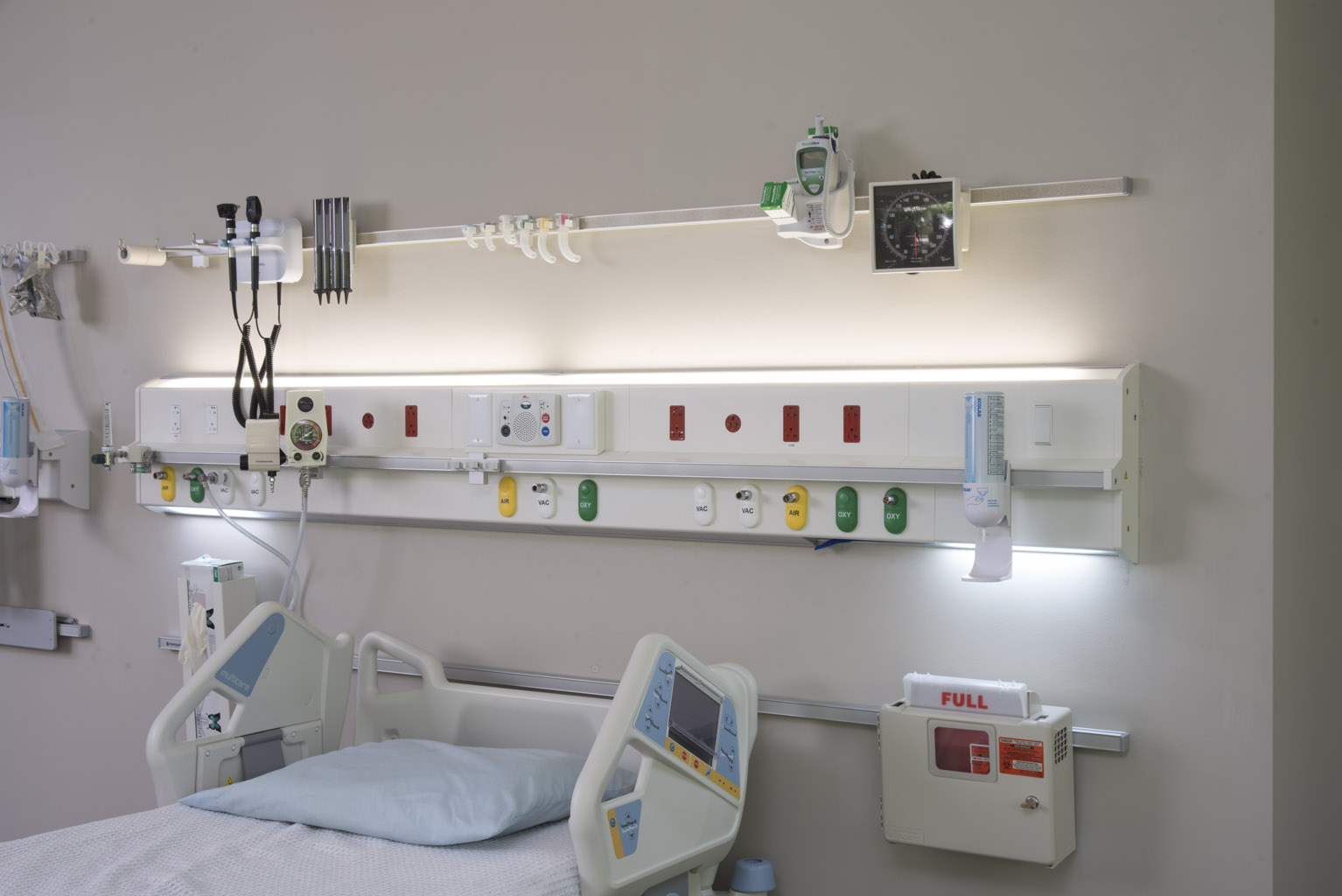 Workspace Flexibility

Place equipment where needed
Easily integrate into custom architecture
Reposition equipment and accessories without tools or wall destruction
Upgrade to higher acuity without construction expense
Accommodates overflow demands easily

Easy Expansion

Non-invasive medical gas expansion with minimal disruption
Join headwalls to extend length for multiple bed areas from a single-point gas feed location
Can be surface mounted, often on existing walls with limited wall modifications or disruption
Reduced construction and installation times and costs

Aesthetic Design

User can specify optimum location of service outlets during electric and medical gas installation
Integrated indirect lighting
Constructed with soft, rounded contours for a less intrusive look and feel
No exposed screw heads for easy cleaning
Removes clutter from the floor
Accessories

Copy goes here.
Options
Copy goes here.